We provide high-tech solutions for modern, precision agriculture, we represent their developers and manufacturers in the Baltic market.
The company's team of experienced experts implements universal precision farming solutions from Trimble, Muller Elektronik (www.trimble.com/agriculture, www.mueller-elektronik.de/en/), which can be used regardless of the type of farm equipment manufacturer.
Depending on the needs of each of you, we offer specialized driving solutions that allow you to adapt both newly purchased and already used agricultural machinery for more efficient work and easier to achieve the best results.
Our areas of expertise
Precision driving solutions for:

Agriculture vehicles and implements;
Land reclamation equipment;

Land reclamation plans preparation software.
Grain moisture testers.
Soil sampling equipment.
Magnetic systems for sprayers.
Warranty and post-warranty technical service.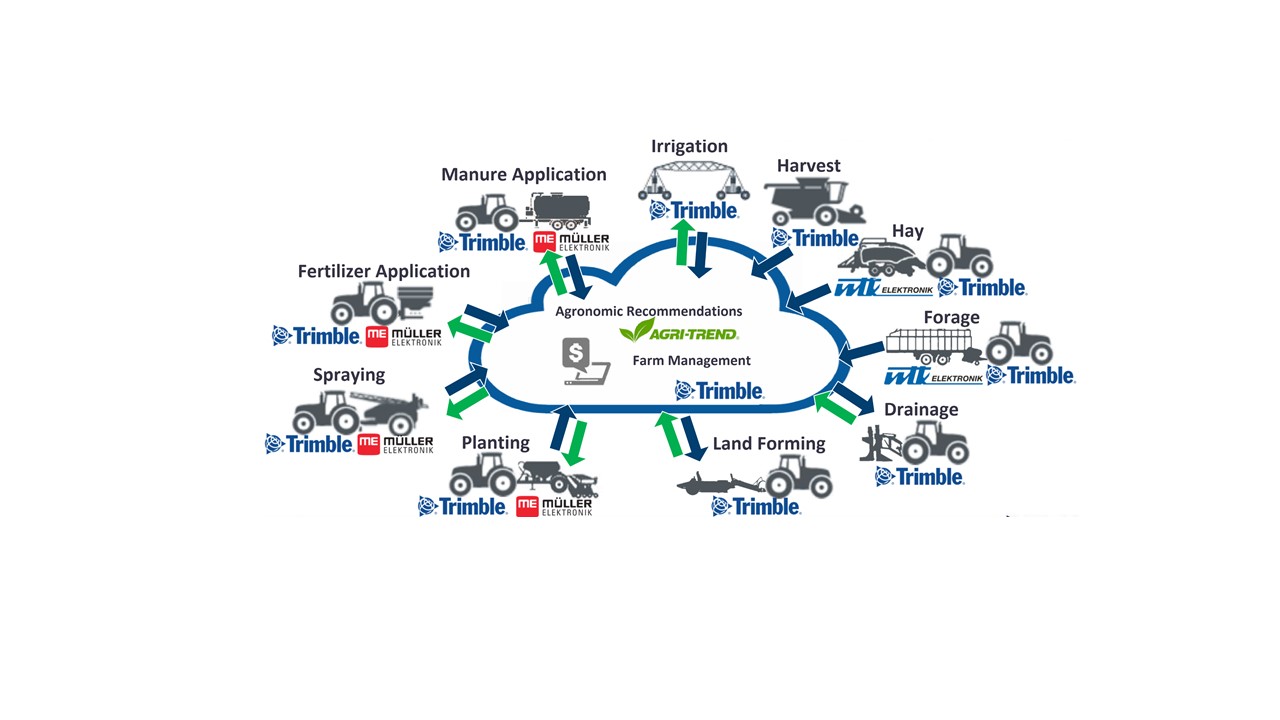 UAB "iAGRO" is the official representative of the following companies in Lithuania, Latvia and Estonia:
Trimble (USA) – Trimble.Agriculture is a leader in GPS Autopilot solutions, providing autopilot and other equipment for agricultural machinery;
Muller Elektonic (GER) – is a pioneer and key innovator in agricultural electronics;
Dickey-john (USA) – is a manufacturer of high-precision grain analysis computers, moisture testers, various sensors and other systems;
Wintex Agro (DEN) – soil sampling devices for quick and easy collection of soil samples from various depths;
MagGrow (IRL) – is a manufacturer of a patented magnetic spray system;